Max Pechstein,
Conversation

, 1919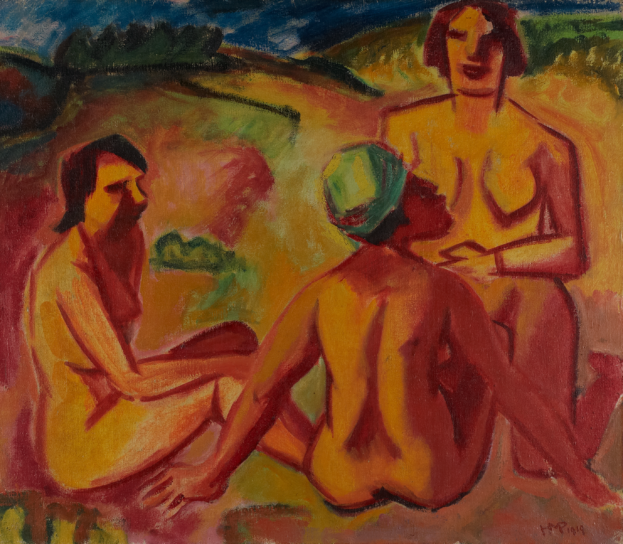 Oil on canvas, 70,5 x 80,5 cm
Collection Lentos Art Museum Linz, Inv. Nr. 174
Seen from in front, behind and the side, three female nudes form the dominant foreground of this landscape. The composition of this picture, which has been painted with assurance and panache, is simple and generous. Space and spatial depth are manifestly there. The gaudy colours, dominated by bright tones of orange and red and by additional green highlights, correspond to expressionist colour schemes. The bodies of the three women are outlined with angular red contours reminiscent of African and Oceanic representations of the female body. The statuary posture adopted by the woman in the green turban, who is seen from behind, recalls an African sculpture and embodies Pechstein's longing for the simple, primeval life in distant lands. ​"Here man and nature are at one with each another, working, sleeping, all is one." Memories of Palau, an island country in the western Pacific where Pechstein stayed for some time, may well have inspired this painting.